Learn more about Avenue Dental
Quality Dental Care for Toronto Families Since 1989
We've been providing comprehensive dental care to our patients and their families at our Avenue Road office since 1989. We believe you have the right to progressive dental care in an environment where your needs come first.
At Avenue Dental, it's our goal to inspire you – our patients – to want to achieve a higher level of health and wellness by providing high quality dental treatment in a caring, professional environment.
We care for each and every member of the family, from babies and toddlers to grandparents. We believe that every patient has a right to progressive dental care, and that proper dental care is an integral part of your physical and psychological well-being.
For over 30 years, we have been providing our patients with comprehensive dental care. At Avenue Dental, we strive to provide a comfortable, caring environment where our patients can relax. With televisions in each operatory, feel free to kick back and watch a favourite TV show while we take care of your smile.
We also have a fun play area for the kids to explore while they're waiting for their appointment. Gamers are always excited to see that we have an Xbox here ready for them to play!
At Avenue Dental, we're committed to making sure our practice is accessible for all of our patients, so we have full wheelchair accessibility. In an emergency, you can count on us to provide prompt treatment. We also have different parking options available, like meters as well as Green P parking (at the rear of the building).
After each appointment, we'll submit any insurance claims electronically to make it quick and easy for you.
Image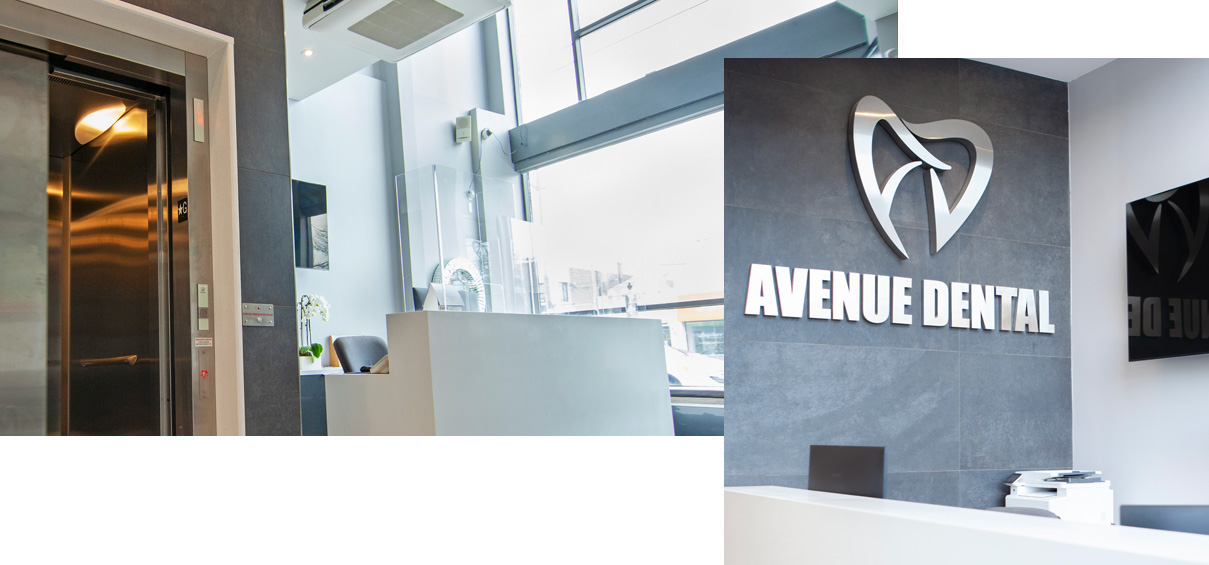 Comfortable and Accessible Office
We strive to provide a comfortable and welcoming office environment with amenities to make you feel relaxed and right at home.
Our office is fully wheelchair accessible, and there is ample street and Green P parking nearby.
We provide evening and weekend hours to suit your schedule.
Image
Dental Technology
We use state-of-the-art dental technologies to provide a higher level of diagnostic and treatment care. Here are some of the systems we use:
Intraoral Cameras
Tiny intraoral cameras fit inside your mouth to take high-definition photos and video. They're a great tool to assist in diagnosis and show you areas inside your mouth.
Digital and Panoramic X-rays
Low-radiation digital X-ray systems use less energy than film-based X-rays to produce highly detailed digital images. Our panoramic X-ray system lets us take an image of your entire jaw to assist in diagnosis and implant placement.
Soft Tissue Dental Laser
Our dental laser allows us to make incisions in your gums without the need for freezing! The laser is also completely silent and vibration-free, making it an excellent option for anxious children.
Sterilization
We meet or exceed the Canadian Dental Association standards for office and equipment sterilization. Our sterilization processes remove harmful pathogens and keep our patients and team members safe.
Image